Entertainment Get To Know You Questions
Entertainment (Literature, Fashion & Music )

It is a natural human need to entertain ourselves. What we find entertaining and what we seek out to occupy or minds says a great deal about us. This category also addresses Fashion along with the more traditional forms of entertainment.
"It isn't what you have, or who you are, or where you are, or what you are doing that makes you happy or unhappy. It is what you think about."
  –Dale Carnegie
What do you think about when there is nothing to think about?
Fun get to know you questions for all ages home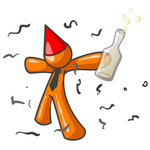 Page Number -1- -2- -3- -4- -5-
See Questions on Family or Education
Check It Out: LifeLessons, 75 Questions that will start a conversation with a teenager