Additional Get To Know You Resources
Some additional stuff incase you were wondering...
Contact Us
Terms and Conditions
New to Get To Know U
Privacy Policy
PuzzleSoup (Our sister website. Published by the same people who did Get To Know U. It is an older site with much more mature content and user base)
Submit Questions
Testimonials
Our Old Site
Shameless Plea For Support
Quotes (An amusing resource)
Humor : 99 Humorous, amusing and thought provoking questions and ponderables.
Ten Random Questions
What was your favorite TV show growing up?

Who do you work with that you really respect?

If you had a time machine and you could go back and change anything, what would it be?

When was an embarrassing time you lost your wallet?

Did you ever get left behind as a child?

What did you do to get pocket money as a child?

If you had the money what charity would you want to start?

How much privacy would you like?

What commercial do you like?

What was the first thing you ever won?


Fun get to know you questions for all ages home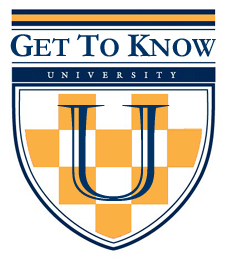 Top Questions - Random Questons

Join the conversation on facebook.