We have over 1000 get to know you questions.
What nickname do you have?

What magazine do you look for when you are stuck in the waiting room?

What is your favorite way to get exercise?

What is the biggest obstacle preventing you from starting your own business?

What restaurant do you go to more than any other?

What charity do you support?

What is your favorite thing about spring?

Where do you believe you where before you were born?

When was the last time you really laughed?

What major company would you like to work for?

What word do you have trouble saying?

What is your favorite song from a Broadway musical?

What is the most dramatic view you have seen?

What is the prettiest place you have been?

What sports team do you love to see lose?

Would you ever live in New York City? Why?

What time do you wake up in the morning?

What musical instrument do you play?

What meal was your mothers best?

Who is there in your life that you would take a bullet for?

What goals do you have for your children?

What color underwear do you think the person to your right is wearing?

What is your dream car?

What in your life do you "do by the numbers"?


We have over 1000 get to know you questions.

It is human nature there is one universal in conversation; everyone likes to talk about themselves. The secret to eliciting good conversation is to know when to talk and more importantly when to listen. It is impossible to listen during an awkward silence. Asking the right questions is the shortest path toward engaging conversation. As you ask the right question you illicit a response that strikes at an emotional core for you conversation partner. Additionally by selecting the question you have the ability to steer the conversation in a direction you will find engaging.
Fun get to know you questions for all ages home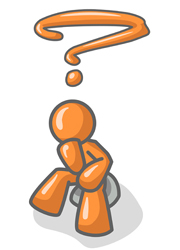 All Questions . . . <<Previous Page- -Random Questions- -Next Page>>

Page Number -1- -2- -3- -4- -5- -6- -7- -8- -9- -10-

-11- -12- -13- -14- -15- -16- -17- -18- -19- -20-

-21- -22- -23- -24- -25- -26- 27- -28- -29- -30-


Check It Out: LifeLessons, 25 Question you must have an answer to before marring someone who is divorced.

If you think your boss is stupid, remember: you wouldn't have a job if he was any smarter. - John Gotti