Life Lessons
Life Lessons - We also have a collection of questions designed to help dig deeper into life situations.  They are geared toward life's most common and most uncommon events. Some of the life lessons are humorous.Others are some of the most serious and important topics in life. It is more designed toward self discovery than understanding others. Some of the life lessons we will explore are:
50 Firsts, 50 engaging questions on life experiences and the first time you had them
30 Moral Quandaries in the form of hypothetical questions
25 Questions you need to know the answer to before traveling internationally
Ten Questions never to ask when buying a car
13 Questions to ask and answer before you loan anyone money
25 Questions to know the answer to before you go into a job interview
13 Questions that will set you apart in a job interview
50 Most common questions asked of job candidates
50 Question to Make New Friends Going Back To School
30 Questions to start a conversation with a child under ten yeas old
75 Questions that will start a conversation with a teenager
101 Questions guaranteed to start a conversation with your teenager
60 Questions that will help a child know their parents better
12 Questions to ask your teenager before they go to a party
How to talk about religion with your friends. (25 Questions)
How To Talk to a Boy in Four Easy Steps
10 Steps To Get a Boy To Ask You Out
25 Questions To Make First Date Smalltalk
150 Questions you need to ask each other before getting married.
25 Questions you are going to want to have an answer to before you marry someone who is divorced
How to make new friends as an adult
A 250 Question guide to conduction your own personal history interview
Business Small Talk 101 - 25 Questions to start small talk in a business setting
Truth or Dare Questions: 50 questions guaranteed to embarrass any adult.
Humor : 99 Humorous, amusing and thought provoking questions and ponderables.
20 Random questions from the Life Lessons set.
Knowing the Known Unknowns
Donald Rumsfeld gives a brilliant 30 second summary of three classes of knowledge. In this section the intent is to turn Unknown Unknowns into Known Unknowns.
Fun get to know you questions for all ages home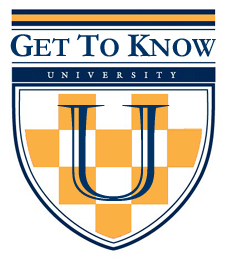 Top Questions - Random Queston