Random questions from the 1000 plus get to know you questions in our library.

Here are 25 Random Get to Know You Questions and Conversation Starters:
Have you ever been on tv?

If you were immortal for a day, what would you do?

Did you have an imaginary friend as a child?

When you are stressed out what do you do to relax?

What TV show is the best to vegg out to?

If you were going to go into business for yourself what would you do?

What movie scares you?

What do you hate the sound of?

What musical interments do you wish you could play?

What time of the day would you like to be alone, and why?

Who is the black sheep of your family?

When in your life did you say "no" even though you really wanted to say "yes"?

What business would you want to start that would make a difference in the world?

If you could add a 32nd flavor of ice cream what would it be?

What makes a good kisser?

If you could change careers tomorrow what would you do?

How many text messages do you receive in a day?

How can you make a difference in your community?

Would you rather have a beautiful home in an ordinary suburb or an ordinary home in an extraordinary place?

When in your life have you had a "now or never" moment?

What small business would you like to start?

What colors do you like to dress in?

Is there anything that you absolutely refuse to do under any circumstances?

When was the last time you felt gods influence in your life?



A new get to know you question every day. Join the conversation on facebook.
Fun get to know you questions for all ages home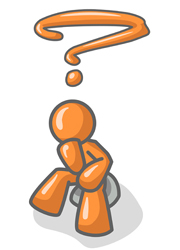 All Questions . . . <<Previous Page -Top Questions- Random Questions -Next Page>>
Page Number -1- -2- -3- -4- -5- -6- -7- -8- -9- -10-
-11- -12- -13- -14- -15- -16- -17- -18- -19- -20-
-21- -22- -23- -24- -25- -26- -27- -28- -29- -30-
Check It Out: Humor : 99 Humorous, amusing and thought provoking questions and ponderables.
The greatest evil which fortune can inflict on men is to endow them with small talents and great ambition. - Marquis De Vauvenargues