Random questions from the 1000 plus get to know you questions in our library.

Here are 25 Random Get to Know You Questions and Conversation Starters:
What is the strangest food you have ever eaten?

What time do you wake up in the morning?

What gives you hope for humanity?

What do you believe will last forever?

What is your favorite thing about your dad?

If it is after midnight and you do not want to go home yet, where do you go?

Would you volunteer to be one of the first colonists on Mars if it meant you could never return to earth?

What is your warmest birthday memory?

What small town would you like to live in?

How do you think the American family will change over the next 25 years?

What was your first pet?

What is something you have always wanted to try?

What is a good thing happening in your life right now? What makes it good?

What would you like to add to your life?

In what way are you superstitious?

What holiday makes you sad?

What do you love about your life?

What goal do you have that you would not share with your parents?

Where were you in life 5 years ago?

When have you had a small decision bring big consequences?

What did you have for Sunday dinner growing up?

What grown-up job did you want to have when you were a child?

How many pairs of shoes do you have? How many is too many?

What do you think is beyond the stars?



A new get to know you question every day. Join the conversation on facebook.
Fun get to know you questions for all ages home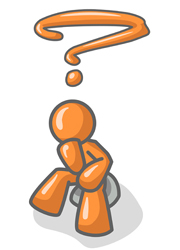 All Questions . . . <<Previous Page -Top Questions- Random Questions -Next Page>>
Page Number -1- -2- -3- -4- -5- -6- -7- -8- -9- -10-
-11- -12- -13- -14- -15- -16- -17- -18- -19- -20-
-21- -22- -23- -24- -25- -26- -27- -28- -29- -30-
Check It Out: Humor : 99 Humorous, amusing and thought provoking questions and ponderables.
As if you could kill time without injuring eternity - Henry David Thoreau