Random questions from the 1000 plus get to know you questions in our library.

Here are 25 Random Get to Know You Questions and Conversation Starters:
What fitness goals do you have?

What is the scariest crowd you have ever been in?

What dish do you cook well?

What was the last lie that somebody told you?

Of the people you know, which couple has the most successful relationship?

What are you always late for?

Did you ever have a crush on one of your teachers?

How do you know when you have had too much?

If you could live in any home on a television series, which one would it be?

What is your favorite movie line?

Would you download pirated music?

How old where you when you had your first kiss?

Who taught you to drive?

If you where an alien and you could abduct anyone on earth, who would you abduct and why?

Does your heart rule your mind or your mind rule your heart?

What celebrity irritates you the most?

What is the best home field advantage in sports?

What is your dream car?

If you where offered the job of President would you take it? Why?

What is the most dangerous thing you have done?

Do you believe God has a sense of humor? Why?

Do you have any brothers or sisters?

Who was your best friend growing up?

When was your last encounter with wildlife?



A new get to know you question every day. Join the conversation on facebook.
Fun get to know you questions for all ages home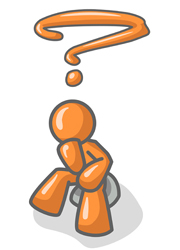 All Questions . . . <<Previous Page -Top Questions- Random Questions -Next Page>>
Page Number -1- -2- -3- -4- -5- -6- -7- -8- -9- -10-
-11- -12- -13- -14- -15- -16- -17- -18- -19- -20-
-21- -22- -23- -24- -25- -26- -27- -28- -29- -30-
Check It Out: Humor : 99 Humorous, amusing and thought provoking questions and ponderables.
Each of us, having received several hundred dollars, we passed the time gloriously, spending our money freely - never thinking that our lives were risked gaining it. -Kit Carson