Random questions from the 1000 plus get to know you questions in our library.

Here are 25 Random Get to Know You Questions and Conversation Starters:
What bill do you most dislike paying?

What was something that really hurt to let go?

What is the difference between being wealthy and being rich?

What makes you lose your inhibitions?

How do you prefer to be awakened up in the morning?

If you could be any age how old would you be?

What is your dream job?

What do you do to impress someone you are attracted to?

Who do you try to impress?

What do you dislike most about modern life?

Where were you in life 10 years ago?

When was the last time you finished something really big?

When was the last time you felt like you had enough sleep?

What makes a good kisser?

Do you think "honesty is the best policy"? Why or why not?

When do you expect someone else to pick up the tab?

Did you ever get left behind as a child?

Do you say meaner things to your friends or your enemies?

Has reading a book ever changed your life?

What do you remember about your Grandmother?

Who was the first person who you cared more about their well being than your own?

What TV show is the best to vegg out to?

What in your life do you "do by the numbers"?

What exotic pet would you like to have?



A new get to know you question every day. Join the conversation on facebook.
Fun get to know you questions for all ages home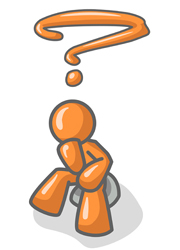 All Questions . . . <<Previous Page -Top Questions- Random Questions -Next Page>>
Page Number -1- -2- -3- -4- -5- -6- -7- -8- -9- -10-
-11- -12- -13- -14- -15- -16- -17- -18- -19- -20-
-21- -22- -23- -24- -25- -26- -27- -28- -29- -30-
Check It Out: Humor : 99 Humorous, amusing and thought provoking questions and ponderables.
I foresee the Chinese ruling the world. What are you going to do to stop it? No president of the United States will ever have enough power to stop the Chinese when they want to take over the world. - Evel Knievel