Random questions from the 1000 plus get to know you questions in our library.

Here are 25 Random Get to Know You Questions and Conversation Starters:
What is the worst break-up you have had?

What color underwear are you wearing

What is the difference between being wealthy and being rich?

How do you think the American family will change over the next 25 years?

What was the lowest stress job you have had?

What disease frightens you?

What is the coldest you have ever been?

What piece of technology do you not own but would like to?

What small town would you like to live in?

When is the last time you worked out?

What in your life have you left up to chance?

What three adjectives best describe you?

What girls name do you dislike?

What would be the easiest foreign country for you to make a living in?

When did you display courage?

What makes you feel safe?

What was your favorite bed time story as a child?

If you could trade lives with somebody you know, who would it be?

What do you think is the most difficult sport?

What would be the very first thing you would do if you won the lottery?

What exotic pet would you like to have?

What three adjectives best describe you?

Are you annoyed when other people do not "follow the rules" even if it does not effect you?

What is your favorite childhood picture of yourself?



A new get to know you question every day. Join the conversation on facebook.
Fun get to know you questions for all ages home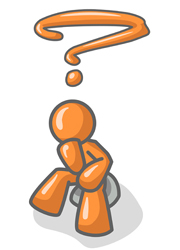 All Questions . . . <<Previous Page -Top Questions- Random Questions -Next Page>>
Page Number -1- -2- -3- -4- -5- -6- -7- -8- -9- -10-
-11- -12- -13- -14- -15- -16- -17- -18- -19- -20-
-21- -22- -23- -24- -25- -26- -27- -28- -29- -30-
Check It Out: Humor : 99 Humorous, amusing and thought provoking questions and ponderables.
All money is a matter of belief. - Adam Smith