Random questions from the 1000 plus get to know you questions in our library.

Here are 25 Random Get to Know You Questions and Conversation Starters:
What was your first email address?

Where do you think the best place to invest money is?

When are you at your best?

Which one of your responsibilities do you wish you could get rid of?

If you had a 60 second Super Bowl advertisement what would you want to show a billion people?

When has life beaten you down?

Would you ever sell you blood to the blood bank?

What is the most valuable thing in your life?

What was the last thing you complained about?

What do you like to cook?

Do you say meaner things to your friends or your enemies?

What are you looking forward to this weekend?

When you where a child, did you ever run away from home?

What was the last charity you donated time, money or materials to?

If you had a time machine and you could go back and change anything, what would it be?

When was the last time you laughed so hard you cried?

What did you do last year for Valentine Day?

When was the last time you needed someone to talk to?

When have you embarrassed yourself in public?

What is the most enjoyable thing you family has done together?

What is your ringtone?

When have you had a small decision bring big consequences?

What is the habit you are proudest of breaking?

How would you like your family to commemorate your life?



A new get to know you question every day. Join the conversation on facebook.
Fun get to know you questions for all ages home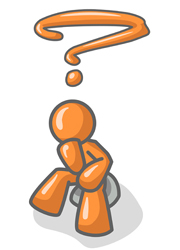 All Questions . . . <<Previous Page -Top Questions- Random Questions -Next Page>>
Page Number -1- -2- -3- -4- -5- -6- -7- -8- -9- -10-
-11- -12- -13- -14- -15- -16- -17- -18- -19- -20-
-21- -22- -23- -24- -25- -26- -27- -28- -29- -30-
Check It Out: Humor : 99 Humorous, amusing and thought provoking questions and ponderables.
Your children are not your children. They are the sons and daughters of Life's longing for itself. They came through you but not from you and though they are with you yet they belong not to you. - Kahlil Gibran