Random questions from the 1000 plus get to know you questions in our library.

Here are 25 Random Get to Know You Questions and Conversation Starters:
Have you ever been in a car accident?

What poem do you have committed to memory?

What is your favorite thing about your mom?

What is the prettiest place you have been?

What topic of conversation do you consider boring?

Where do you believe you where before you were born?

Would you volunteer to be one of the first colonists on Mars if it meant you could never return to earth?

Would you rather have a beautiful home in an ordinary suburb or an ordinary home in an extraordinary place?

On scale of 1-10 how strict where your parents?

How did your father show love?

What is your favorite gambling game?

What technology do you wish you understood better?

What is the most valuable life lesson you learned from your parents?

What do you remember about your Grandmother?

What is the first thing you think about when you wake up in the morning?

When was the last time you witnesses "professional courtesy"?

When you where a child, what did you want to be when you grew up?

What goals do you have for your family?

What song do you love to dance to?

Where did you find money when you were flat broke?

What is the funniest gift you have given?

What makes you stubborn?

How long was your longest relationship?

What do you have an irrational fear of?



A new get to know you question every day. Join the conversation on facebook.
Fun get to know you questions for all ages home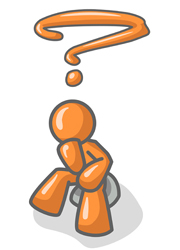 All Questions . . . <<Previous Page -Top Questions- Random Questions -Next Page>>
Page Number -1- -2- -3- -4- -5- -6- -7- -8- -9- -10-
-11- -12- -13- -14- -15- -16- -17- -18- -19- -20-
-21- -22- -23- -24- -25- -26- -27- -28- -29- -30-
Check It Out: Humor : 99 Humorous, amusing and thought provoking questions and ponderables.
A prudent question is one-half of wisdom. - Francis Bacon