Random questions from the 1000 plus get to know you questions in our library.

Here are 25 Random Get to Know You Questions and Conversation Starters:
How old where you when you learned about death?

What in today's society do you feel should be free but is not?

What is the most expensive lie you have ever told?

If reincarnation is the way of the universe what do you think you will come back as?

What was your last brush with the law?

What do you do when you have to deliver bad news?

How has the internet affected you life?

What would you consider the most influential book of all time?

When was the last time you faked being sick?

What do you think the afterlife is like?

What was the most rewarding travel experience that have you had?

What is the best food on a hot summer day?

What topic of conversation do you consider boring?

Do you consider yourself a sore loser? Why?

What is the best invention during your lifetime?

Who is there that makes you want to be a better person?

Who do you love enough to cook or bake for?

How far would you drive to save $20?

How many pairs of shoes do you have? How many is too many?

What movie can you quote word for word?

What is the prettiest city you have ever been to?

What is there about money that you do not understand but would like to?

If you were to attend a costume party tonight, what or whom would you go as?

What is the key to finding happiness?



A new get to know you question every day. Join the conversation on facebook.
Fun get to know you questions for all ages home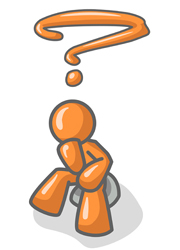 All Questions . . . <<Previous Page -Top Questions- Random Questions -Next Page>>
Page Number -1- -2- -3- -4- -5- -6- -7- -8- -9- -10-
-11- -12- -13- -14- -15- -16- -17- -18- -19- -20-
-21- -22- -23- -24- -25- -26- -27- -28- -29- -30-
Check It Out: Humor : 99 Humorous, amusing and thought provoking questions and ponderables.
Self sufficiency, we call that poverty these days - Matt Ridley