Random questions from the 1000 plus get to know you questions in our library.

Here are 25 Random Get to Know You Questions and Conversation Starters:
When have you believed in love at first sight?

If you were a criminal master mind, what would be your criminal racket?

When have you "stuck it to the man"?

What girls name do you dislike?

What time of the day would you like to be alone, and why?

Who is someone that you are sorry that you disrespected?

How old where you when you had your first kiss?

If you had it to do over again what would you study in school?

Have you ever gotten up early for a "black Friday sale"?

What is the most important meal of the day?

What vivid memory do you have skipping school?

If you where in a Rock N' Roll band, what would your job be?

What food scares you?

What was the most memorable class you have ever taken?

If you where crowned king of the whole world, what would your first royal decree be?

Are you a morning person or a night owl?

What place would you like to visit?

What TV Show fires your imagination?

Are you more like your mother or your father?

What food is too much work for you to eat?

What is one thing you regret in life?

What do you think are the characteristics that make a good pet?

What is your idea of heaven?

What TV re-run do you sit down to watch whenever it is on?



A new get to know you question every day. Join the conversation on facebook.
Fun get to know you questions for all ages home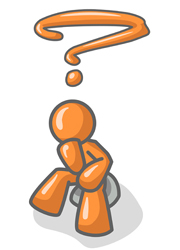 All Questions . . . <<Previous Page -Top Questions- Random Questions -Next Page>>
Page Number -1- -2- -3- -4- -5- -6- -7- -8- -9- -10-
-11- -12- -13- -14- -15- -16- -17- -18- -19- -20-
-21- -22- -23- -24- -25- -26- -27- -28- -29- -30-
Check It Out: Humor : 99 Humorous, amusing and thought provoking questions and ponderables.
The real tragedy of the poor is the poverty of their aspirations. - Adam Smith