Random questions from the 1000 plus get to know you questions in our library.

Here are 25 Random Get to Know You Questions and Conversation Starters:
When has life beaten you down?

What holiday makes you sad?

Would you rather have one year off at your current rate of pay or work your current job for a year at double your current rate of pay.

How do you think the American family will change over the next 25 years?

What is your favorite book you read as a child?

What was one thing that do not (did not) like about being single?

When was the last time you were lost?

Is popular music getting better or worse with time?

What historical culture fascinates you?

What strenght comes from suffering?

What is the closest you have come to getting caught cheating?

What is the worst kept secret at your work?

What song typifies the 60's?

What do you like to cook?

What makes you laugh?

When was the last time you said "I am glad I do not have that job"?

What is the worst flavor of ice cream?

What is something unusual you like to put on a sandwich?

Would you rather have many casual friends or one very close one?

What song do you love to dance to?

Who taught you to ride a bike?

Do you know any other languages? Which ones?

When in your life have you needed an alibi?

What is there about money that you do not understand but would like to?



A new get to know you question every day. Join the conversation on facebook.
Fun get to know you questions for all ages home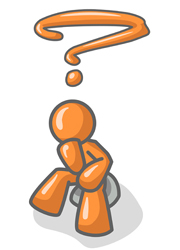 All Questions . . . <<Previous Page -Top Questions- Random Questions -Next Page>>
Page Number -1- -2- -3- -4- -5- -6- -7- -8- -9- -10-
-11- -12- -13- -14- -15- -16- -17- -18- -19- -20-
-21- -22- -23- -24- -25- -26- -27- -28- -29- -30-
Check It Out: Humor : 99 Humorous, amusing and thought provoking questions and ponderables.
You tried your best and you failed miserably. The lesson is, never try. – Homer Simpson