Random questions from the 1000 plus get to know you questions in our library.

Here are 25 Random Get to Know You Questions and Conversation Starters:
What three adjectives best describe you?

Not counting your religion, which religions do you find interesting? Why?

What is the habit you are proudest of breaking?

What rule do you like breaking?

What do you love the smell of?

What is your favorite thing about your mom?

What is the furthest west you have traveled?

What singer song-write do you like listening to?

What was the last big risk you took?

What was the most interesting biography that you have read?

What is a cause that you are willing to fight for?

If you could ask one person one questions and get a completely honest answer who would it be and what would you ask?

Do you believe in fate? Why?

When was the last time you felt powerless?

If you where crowned king of the whole world, what would your first royal decree be?

What do you respect about soldiers?

What holiday makes you sad?

Would you rather be rich or healthy?

Who is the best living guitar player?

What song motivates you when you are exercising?

What did you do during your childhood summers?

What color underwear are you wearing

What animal makes you smile?

When are you at your best?



A new get to know you question every day. Join the conversation on facebook.
Fun get to know you questions for all ages home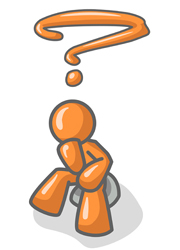 All Questions . . . <<Previous Page -Top Questions- Random Questions -Next Page>>
Page Number -1- -2- -3- -4- -5- -6- -7- -8- -9- -10-
-11- -12- -13- -14- -15- -16- -17- -18- -19- -20-
-21- -22- -23- -24- -25- -26- -27- -28- -29- -30-
Check It Out: Humor : 99 Humorous, amusing and thought provoking questions and ponderables.
We always overestimate the change that will occur in the next two years and underestimate the change that will occur in the next ten. - Bill Gates