Random questions from the 1000 plus get to know you questions in our library.

Here are 25 Random Get to Know You Questions and Conversation Starters:
When have you had an enlightening moment?

Is it easier to give help or receive help?

What do you do to impress someone you are attracted to?

What is there about money that you do not understand but would like to?

What do you have an irrational fear of?

What movie inspires you?

If you were going to get a tattoo, what would it be and where?

How many text messages do you receive in a day?

Do you have faith in the next generation? Why?

What commercial do you like?

What do you have that is of great value to you but of no value to anyone else?

What is the best food on a hot summer day?

In what way are you irrational?

How far would you drive to save $20?

If you could only eat one food, and nothing else, for three days in a row, what would it be?

How do you manage stress?

Are you more like your mother or your father?

Who's what the last funeral you went to?

What is the largest crowd you have ever been in?

What makes you lose hope for humanity?

Why do we expect changes in our self but find it hard to accept changes in others?

How do you think the American family will change over the next 25 years?

Where did you find money when you were flat broke?

What is the worst break-up you have had?



A new get to know you question every day. Join the conversation on facebook.
Fun get to know you questions for all ages home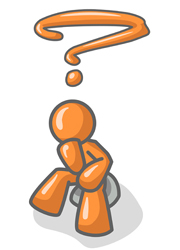 All Questions . . . <<Previous Page -Top Questions- Random Questions -Next Page>>
Page Number -1- -2- -3- -4- -5- -6- -7- -8- -9- -10-
-11- -12- -13- -14- -15- -16- -17- -18- -19- -20-
-21- -22- -23- -24- -25- -26- -27- -28- -29- -30-
Check It Out: Humor : 99 Humorous, amusing and thought provoking questions and ponderables.
The lofty pine is oftenest shaken by the winds; High towers fall with a heavier crash; And the lightning strikes the highest mountain. - Horace