Random questions from the 1000 plus get to know you questions in our library.

Here are 25 Random Get to Know You Questions and Conversation Starters:
How would you describe your investing strategy?

What girls name do you like?

What is your definition of living the good life?

What song typifies the 80's?

What is your favorite thing about spring?

If you could have lunch with anyone living who would it be?

How many pairs of shoes do you have? How many is too many?

What College sports team is your favorite?

What do you have an irrational fear of?

If you were going to get a tattoo, what would it be and where?

What are the limits in your life?

What do you like about your job?

Are you a lover or a fighter? Explain.

What was the lowest stress job you have had?

Who is the greatest singer who is no longer living?

What is your favorite movie line?

How many email addresses do you use on a regular basis?

What did you do last year for Valentine Day?

What was the last thing that you lost and later found?

What landmark symbolizes America?

If you talked in your sleep what secrets are you afraid you might reveal?

What holiday makes you sad?

What was the last law you broke?

What makes you happy?



A new get to know you question every day. Join the conversation on facebook.
Fun get to know you questions for all ages home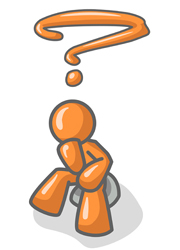 All Questions . . . <<Previous Page -Top Questions- Random Questions -Next Page>>
Page Number -1- -2- -3- -4- -5- -6- -7- -8- -9- -10-
-11- -12- -13- -14- -15- -16- -17- -18- -19- -20-
-21- -22- -23- -24- -25- -26- -27- -28- -29- -30-
Check It Out: Humor : 99 Humorous, amusing and thought provoking questions and ponderables.
I am afraid we must make the world honest before we can honestly say to our children that honesty is the best policy. - George Bernard Shaw