Random questions from the 1000 plus get to know you questions in our library.

Here are 25 Random Get to Know You Questions and Conversation Starters:
How can you make a difference in your community?

What part of pop culture do you wish would just go away?

Where do you like to get your news?

When was the last time you were in a place that was too quiet?

Under what circumstances would you adopt a child?

What grown-up job did you want to have when you were a child?

Who attempts to impress you?

What does it mean to" be a man" in today's society?

Did you have an imaginary friend as a child?

Where were you in life 10 years ago?

Do you think "honesty is the best policy"? Why or why not?

What junk food is your weakness?

What was the first thing you learned to cook?

What was the longest you've ever waited in

How old where you when you got your first computer?

Who is your favorite male movie star?

What song motivates you when you are exercising?

What do you know how to say in a foreign language?

Why were you given your name?

Are you affected by jetlag?

What restaurant will you never eat at again?

Which one of your responsibilities do you wish you could get rid of?

What single piece of technology makes your life easier?

When you have out of town guests what do you show them?



A new get to know you question every day. Join the conversation on facebook.
Fun get to know you questions for all ages home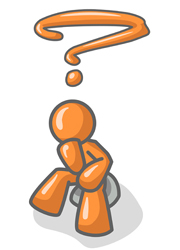 All Questions . . . <<Previous Page -Top Questions- Random Questions -Next Page>>
Page Number -1- -2- -3- -4- -5- -6- -7- -8- -9- -10-
-11- -12- -13- -14- -15- -16- -17- -18- -19- -20-
-21- -22- -23- -24- -25- -26- -27- -28- -29- -30-
Check It Out: Humor : 99 Humorous, amusing and thought provoking questions and ponderables.
Not believing in force is the same as not believing in gravity. -Leon Trotsky