Random questions from the 1000 plus get to know you questions in our library.

Here are 25 Random Get to Know You Questions and Conversation Starters:
What musical instrument do you play?

How many phone numbers do you have committed to memory?

What can you do to change the world?

Who do you work with that you really respect?

What TV show do you wish was still on the air?

What was the last lie that somebody told you?

Do you say meaner things to your friends or your enemies?

If you where an alien and you could abduct anyone on earth, who would you abduct and why?

What cartoon do you still like to watch?

What makes a house a home?

What was the last seminar or training that you attended?

When was the last time somebody hit you?

How did you make it through school?

What is the best thing and worst thing that has happened to you today?

What is the farthest away from a Starbucks you have ever been?

What song do you always sing along with?

What is the longest you have slept at one time?

If you had a ton of money how would it corrupt you?

When was the worst Valentine Day?

How do you feel about touchy feely people?

What is the furthest south you have traveled?

Who taught you to drive?

How many passwords do you have memorized?

What pet frightens you?



A new get to know you question every day. Join the conversation on facebook.
Fun get to know you questions for all ages home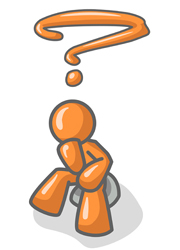 All Questions . . . <<Previous Page -Top Questions- Random Questions -Next Page>>
Page Number -1- -2- -3- -4- -5- -6- -7- -8- -9- -10-
-11- -12- -13- -14- -15- -16- -17- -18- -19- -20-
-21- -22- -23- -24- -25- -26- -27- -28- -29- -30-
Check It Out: Humor : 99 Humorous, amusing and thought provoking questions and ponderables.
A rise in wages, from an alteration in the value of money, produces a general effect on price, and for that reason it produces no real effect whatever on profits. - David Ricardo