Random questions from the 1000 plus get to know you questions in our library.

Here are 25 Random Get to Know You Questions and Conversation Starters:
What is the worst air travel experience you have ever had?

What do you "know now" that you wish you "knew then"?

What do you were for pajamas?

Are you annoyed when other people do not "follow the rules" even if it does not effect you?

What is love?

How did your mother show love?

What changes do you find hard to accept?

What food makes a great midnight snack?

What is your all time favorite joke?

Does your best friend call you their best friend?

When was the last time you had to vouch for a friend?

What piece of technology do you not own but would like to?

If you had to spend the rest of your life eating the food of one country, which one would it be?

What is the furthest north you have traveled?

If you could ask one person one questions and get a completely honest answer who would it be and what would you ask?

When was the last time you went camping?

What cartoon did you watch growing up?

What was the last vacation you went on?

What was the last big risk you took?

What is the closest you have been to a lighting strike?

What was one thing that do not (did not) like about being single?

Have you ever been caught cheating?

What cartoon do you still like to watch?

What was the last thing that you lost and later found?



A new get to know you question every day. Join the conversation on facebook.
Fun get to know you questions for all ages home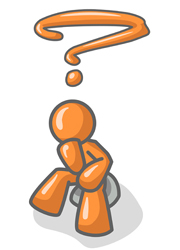 All Questions . . . <<Previous Page -Top Questions- Random Questions -Next Page>>
Page Number -1- -2- -3- -4- -5- -6- -7- -8- -9- -10-
-11- -12- -13- -14- -15- -16- -17- -18- -19- -20-
-21- -22- -23- -24- -25- -26- -27- -28- -29- -30-
Check It Out: Humor : 99 Humorous, amusing and thought provoking questions and ponderables.
For once you have tasted flight you will walk the earth with your eyes turned skywards, for there you have been and there you will long to return. - Leonardo da Vinci