Random questions from the 1000 plus get to know you questions in our library.

Here are 25 Random Get to Know You Questions and Conversation Starters:
What technology bugs you when other people refuse to adopt it?

What is a good place to travel but you would not want to live there?

What are the most common lies your peer group tells?

What do you want to do with your retirement?

When in your life has a bad experience turned out to be for the best?

Who is your favorite male movie star?

where were you durring a life changing moment?

What in today's society do you feel should be free but is not?

What girls name do you like?

What song typifies the 70's?

Have you ever been caught cheating?

What was the address of the house you grew up in?

What is your favorite salty snack?

What technology do you think you will never adopt?

Is there anything that you absolutely refuse to do under any circumstances?

What "red-neck" activity do you like to do?

Which one of your character flaws would you like to improve?

What was the last thing that you lost and later found?

Have you ever had a really unusual job?

How would you explain love to somebody who had never heard of it before?

What in today's world are you suspicious of?

If you could trade lives with somebody you know, who would it be?

What are you grateful for today?

What disease frightens you?



A new get to know you question every day. Join the conversation on facebook.
Fun get to know you questions for all ages home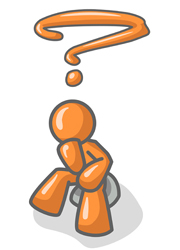 All Questions . . . <<Previous Page -Top Questions- Random Questions -Next Page>>
Page Number -1- -2- -3- -4- -5- -6- -7- -8- -9- -10-
-11- -12- -13- -14- -15- -16- -17- -18- -19- -20-
-21- -22- -23- -24- -25- -26- -27- -28- -29- -30-
Check It Out: Humor : 99 Humorous, amusing and thought provoking questions and ponderables.
A rich man is nothing but a poor man with money. - W. C. Fields