Random questions from the 1000 plus get to know you questions in our library.

Here are 25 Random Get to Know You Questions and Conversation Starters:
What is the best adaptation of a book to a movie?

What makes you jealous?

What is your favorite curse word?

What would be the easiest foreign country for you to make a living in?

How would your friends describe you to a someone you that have not met?

What disease frightens you?

What "red-neck" activity do you like to do?

What are you grateful for everyday?

When was the first time someone close to you died?

What did you have for Sunday dinner growing up?

What was something that really hurt to let go?

Do you have faith in the next generation? Why?

What would you like to add to your life?

What is the habit you are proudest of breaking?

In what way are you superstitious?

What book made you cry?

Do you believe it is possible for a man and woman to be "just friends"? Why?

Have you ever gotten up early for a "black Friday sale"?

What is the worst meal you have ever prepaired?

If you are feeling sad, what food or meal would cheer you up?

What charity do you support?

What is the funniest gift you have given?

How has your "green" behavior changed over the last 10 years?

Have you ever ridden in an ambulance or a police car?



A new get to know you question every day. Join the conversation on facebook.
Fun get to know you questions for all ages home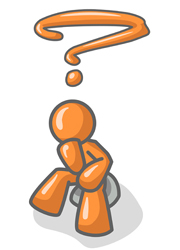 All Questions . . . <<Previous Page -Top Questions- Random Questions -Next Page>>
Page Number -1- -2- -3- -4- -5- -6- -7- -8- -9- -10-
-11- -12- -13- -14- -15- -16- -17- -18- -19- -20-
-21- -22- -23- -24- -25- -26- -27- -28- -29- -30-
Check It Out: Humor : 99 Humorous, amusing and thought provoking questions and ponderables.
After months of want and hunger, we suddenly found ourselves able to have meals fit for the gods, and with appetites the gods might have envied. - Ernest Shackleton