Random questions from the 1000 plus get to know you questions in our library.

Here are 25 Random Get to Know You Questions and Conversation Starters:
What slang word or phrase is most over used?

Has a song ever made you cry? What was it?

What is the most valuable thing in your life?

If you life had a sound track what song would you pick for it?

What is the first thing you think about when you wake up in the morning?

What was the most memorable class you have ever taken?

Who comes to you for advice?

Would you like to know the day you are going to die ahead of time?

What do you like (did you like) best about being single?

What do you dislike most about modern life?

What celebrity crush have you had?

When was the last time you went barefoot in public?

What is your favorite picture of yourself?

Would you rather be rich of famous?

What is one thing you like about being an adult?

What national park would you like to go to?

How long was your longest relationship?

What makes this an amazing time to live?

What is a good place to travel but you would not want to live there?

What fitness goals do you have?

Where do you like to get your news?

What landmark symbolizes America?

What do you think the afterlife is like?

What "red-neck" activity do you like to do?



A new get to know you question every day. Join the conversation on facebook.
Fun get to know you questions for all ages home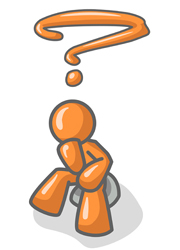 All Questions . . . <<Previous Page -Top Questions- Random Questions -Next Page>>
Page Number -1- -2- -3- -4- -5- -6- -7- -8- -9- -10-
-11- -12- -13- -14- -15- -16- -17- -18- -19- -20-
-21- -22- -23- -24- -25- -26- -27- -28- -29- -30-
Check It Out: Humor : 99 Humorous, amusing and thought provoking questions and ponderables.
To pay more is the easy way. In fact, the solution possibilities to the problem are many. - Vladimir Putin