Random questions from the 1000 plus get to know you questions in our library.

Here are 25 Random Get to Know You Questions and Conversation Starters:
What quality about yourself do you most value?

What changes do you find hard to accept?

What is a truly great black and white movie?

Who was your first love?

What is your favorite childhood picture of yourself?

If you could have one superpower what would it be?

What did your father like to cook?

What was the most memorable class you have ever taken?

What entertainment do you seek out?

What is something you have always wanted to try?

Who comes to you for advice?

What is your favorite thing about spring?

What is the most important room in the house?

When have you "stuck it to the man"?

What is the prettiest place you have been?

What was your favorite childhood toy

If you life had a sound track what song would you pick for it?

What is your favorite gambling game?

If you did not need the money what would you do for work?

What is your favorite season?

What was the last thing you got for free?

How old should a child be when they learn about money?

Have you ever been mentioned in the newspaper?

How old where you when you realized you are lucky?



A new get to know you question every day. Join the conversation on facebook.
Fun get to know you questions for all ages home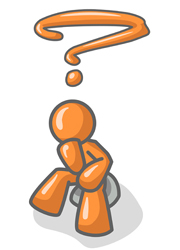 All Questions . . . <<Previous Page -Top Questions- Random Questions -Next Page>>
Page Number -1- -2- -3- -4- -5- -6- -7- -8- -9- -10-
-11- -12- -13- -14- -15- -16- -17- -18- -19- -20-
-21- -22- -23- -24- -25- -26- -27- -28- -29- -30-
Check It Out: Humor : 99 Humorous, amusing and thought provoking questions and ponderables.
Success is how high you bounce when you hit bottom. - George Patton