Random questions from the 1000 plus get to know you questions in our library.

Here are 25 Random Get to Know You Questions and Conversation Starters:
What do you never what to hear you father say?

Have you ever gotten up early for a "black Friday sale"?

If you had next Monday off, what would you do with it?

Who was your first love?

What was the first concert you went to see?

What does lifelong learning mean to you?

What do you do to impress someone you are attracted to?

What did you do to get pocket money as a child?

When was the last time you really needed help?

What can you do to change the world?

What do you think about when there is nothing you have to think about?

When have you make a bargain with god?

If you could live in any home on a television series, which one would it be?

What problems do you like to deal with?

What was the last sporting event you went to?

What is the prettiest place you have been?

Do you say meaner things to your friends or your enemies?

What class in school has proven to be the lease useful?

What makes you stubborn?

What is the difference between being wealthy and being rich?

When are you at your best?

What is your earliest memory?

What do you have an irrational fear of?

When does stress motivate and drive you?



A new get to know you question every day. Join the conversation on facebook.
Fun get to know you questions for all ages home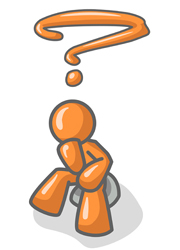 All Questions . . . <<Previous Page -Top Questions- Random Questions -Next Page>>
Page Number -1- -2- -3- -4- -5- -6- -7- -8- -9- -10-
-11- -12- -13- -14- -15- -16- -17- -18- -19- -20-
-21- -22- -23- -24- -25- -26- -27- -28- -29- -30-
Check It Out: Humor : 99 Humorous, amusing and thought provoking questions and ponderables.
A person needs a little madness, or else they never dare cut the rope and be free. - Nikos Kazantzakis