Random questions from the 1000 plus get to know you questions in our library.

Here are 25 Random Get to Know You Questions and Conversation Starters:
Where is the funniest place you have ever fallen asleep.

Do you feel you have a purpose or calling in life?

What technology do you think you will never adopt?

When was the first time you saw the ocean?

What have you learned about talking to women vs talking to men?

What do you think is beyond the stars?

What was the first professional sporting event you went to?

What pet frightens you?

What place would you like to visit?

What vivid memories do you have of spent time with your grandparents?

What food reminds you of your grandmother/grandfather?

What did you do to get pocket money as a child?

When is it good to be Lazy?

If you could live in any home on a television series, which one would it be?

Have you ever loved someone you have not met?

If you could hire out one household chore what would it be?

When are you most generous?

What was the best complement you have ever received?

Are you a morning person or a night owl?

What traditions did your family have?

If you had your own TV network what would you put on it?

What is the saddest movie?

What is the furthest south you have traveled?

What band would you camp out all night to get tickets to see?



A new get to know you question every day. Join the conversation on facebook.
Fun get to know you questions for all ages home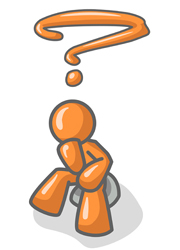 All Questions . . . <<Previous Page -Top Questions- Random Questions -Next Page>>
Page Number -1- -2- -3- -4- -5- -6- -7- -8- -9- -10-
-11- -12- -13- -14- -15- -16- -17- -18- -19- -20-
-21- -22- -23- -24- -25- -26- -27- -28- -29- -30-
Check It Out: Humor : 99 Humorous, amusing and thought provoking questions and ponderables.
As if you could kill time without injuring eternity - Henry David Thoreau