Random questions from the 1000 plus get to know you questions in our library.

Here are 25 Random Get to Know You Questions and Conversation Starters:
What is the closes you have been to a tropical paradise?

If you could steel any one thing and get away with it what would you take?

When was the most peaceful day you have had?

If you had the money what charity would you want to start?

What would be the easiest foreign country for you to make a living in?

If you where to teach a class what would you teach?

What story from history inspires you?

If you could be a professional athlete what sport would you play?

What small town would you like to live in?

Would you ever sell you blood to the blood bank?

What would you want your last words to be?

Who taught you to drive?

What would you sacrifice to be able to go into space?

What song typifies the 80's?

Would you ever live in New York City? Why?

If you were a criminal master mind, what would be your criminal racket?

What place would you like to visit?

When have you experienced unrequited love?

What have you learned about talking to women vs talking to men?

Who do you talk to on the phone most often?

When have you had a small decision bring big consequences?

How did you make it through school?

What technology bugs you when other people refuse to adopt it?

If you could see 24 hours into the future what would you do with this ability?



A new get to know you question every day. Join the conversation on facebook.
Fun get to know you questions for all ages home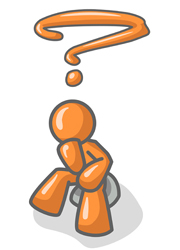 All Questions . . . <<Previous Page -Top Questions- Random Questions -Next Page>>
Page Number -1- -2- -3- -4- -5- -6- -7- -8- -9- -10-
-11- -12- -13- -14- -15- -16- -17- -18- -19- -20-
-21- -22- -23- -24- -25- -26- -27- -28- -29- -30-
Check It Out: Humor : 99 Humorous, amusing and thought provoking questions and ponderables.
A device is yet to be invented that will measure my indifference to this remark. Alan Alda