We have over 1000 get to know you questions.
When does stress motivate and drive you?

What is there about money that you do not understand but would like to?

What was the last law you broke?

How do you make a tough decision?

Would you provide a false alibi for someone it they paid you 10,000 dollars?

Would you sell one of you kidneys for $75,000?

Who would you be willing to donate a kidney to?

If you could steel any one thing and get away with it what would you take?

If you could be famous for doing anything, what would you want it to be?

Would you rather be rich of famous?

How old where you when you learned about death?

What problems do you like to deal with?

If you needed a Kidney, who do you think would be willing to donate one to you?

Would you rather have many casual friends or one very close one?

Who's what the last funeral you went to?

Would you want to be famous if you could not be rich?

What winter sport have you never done but would like to try?

How did you learn about death?

When was the last time you felt powerless?

What goal have you given up on?

What is the next home improvement project you would like to take on?

What is your favorite winter activity?

What goal do you have that you would not share with your parents?

What is the most expensive lie you have ever told?




Join the conversation on facebook.
The ins and outs of a first impression. It takes only five to ten seconds to make a first impression. This is where the need for a firm hand shake comes into play. In that time you can either say something interesting or you can give the person you are meeting the opportunity to tell you something interesting. If you are skilled at the art of conversation you can do both.
Fun get to know you questions for all ages home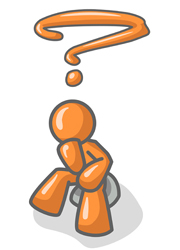 All Questions . . . <<Previous Page- -Random Questions- -Next Page>>
Page Number -1- -2- -3- -4- -5- -6- -7- -8- -9- -10-
-11- -12- -13- -14- -15- -16- -17- -18- -19- -20-
-21- -22- -23- -24- -25- -26- 27- -28- -29- -30-

Check It Out: Simple lessons for business small talk 50 questions to get the conversation going.
Everything is funny, as long as it's happening to somebody else. - Will Rogers