We have over 1000 get to know you questions.
Who is your favorite female movie star?

Are you a lover or a fighter? Explain.

What in your life is more important than money?

What in todayís world are you suspicious of?

What things are you shallow about?

What makes you stubborn?

If you had the money what charity would you want to start?

How can you make a difference in your community?

In what ways are you misunderstood?

When it comes to your money are you conservative or liberal?

What was the last big risk you took?

What is the habit you are proudest of breaking?

What business would you want to start that would make a difference in the world?

If you were to attend a costume party tonight, what or whom would you go as?

If you could spend five minutes with the president what would you talk about?

On a scale of 1-10 how honest are you?

Who is the most dependable person in your life?

When is it good to be Lazy?

If you could ask one person one questions and get a completely honest answer who would it be and what would you ask?

What movie provided you with a new perspective?

When was the last time you were in a place that was too quiet?

Is it easier to give help or receive help?

What is something you have always wanted to ask wanted to ask your mother but never have?

What is something you have always wanted to ask wanted to ask your father but never have?




Join the conversation on facebook.
The art of faking interest. Whether it is a business meeting, a job interview, or a first date, there are times that it is vitally important to be perceived as paying attention. The secret to be seen as interested is to be interested. The best case is to both feel and show genuine interest, If you are feeling it you will not have to worry about what you are presenting.  The best way to have real interest in what some one is saying is to gently steer the conversation. A few will placed questions center on the other persons feelings, perspective and experience can steer a conversation to topics that are of actual importance and relevance to you.
Fun get to know you questions for all ages home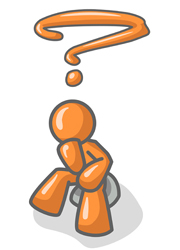 All Questions . . . <<Previous Page- -Random Questions- -Next Page>>
Page Number -1- -2- -3- -4- -5- -6- -7- -8- -9- -10-
-11- -12- -13- -14- -15- -16- -17- -18- -19- -20-
-21- -22- -23- -24- -25- -26- 27- -28- -29- -30-

Check it Out: 50 Firsts, 50 engaging questions life experiences and the first time you had them
A promise must never be broken. - Alexander Hamilton