Random questions from more than 500 Life Lessons questions.
Top Questions- Reload Random Questions
The Life Lessons Questions are a different set of questions than the Get To Know You questions. There is some significant overlap between the questions. Some of these questiosn will be less meaningful taken out of context. Here are some random questions taken from the Life Lessons set.
Here are 20 Random Life Lesson Questions :
When have you lost you dignity?

When have you been fired from a job?

In what way are your parents out of date?

What is the funniest thing you have heard a child say?

What are the three best things about you?

What is your favorite way to spend a Saturday?

What was your first business venture?

Are there any histories of illness in your families?

Would you rather publicly embarrass your mother or be the reason why your best friend breaks up with their girlfriend/boyfriend?

Are there any current or potential strikes that can affect you ability to travel?

Do you feel you life is in balance?

If you could ask God a question what would it be?

What talent do you have that is embarrassing to share?

What cheers you up when you are sad?

How do you tell when you're out of invisible ink?

Would you rather lose you sense of taste and smell or lose all of your hair?

If you could go on a vacation anywhere in the world where would it be?

What is the availability of any prescription medications you may need?

How can you get medical care if needed?

What is an acceptable level of debt?


Fun get to know you questions for all ages home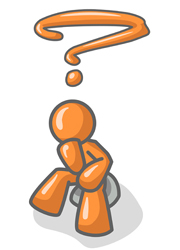 <<Previous Page -Top Questions- Random Questions- -Reload This Page




Check It Out: Humor : 99 Humorous, amusing and thought provoking questions and ponderables.

Martin Luther King took us to the mountain top: I want to take us to the bank. - Don King