Random questions from more than 500 Life Lessons questions.
Top Questions- Reload Random Questions
The Life Lessons Questions are a different set of questions than the Get To Know You questions. There is some significant overlap between the questions. Some of these questiosn will be less meaningful taken out of context. Here are some random questions taken from the Life Lessons set.
Here are 20 Random Life Lesson Questions :
What was the most painful break up you ever had?

What does the family budget look like?

How do you plan a vacation?

What exotic pet would you like to have?

Do you have any brothers or sisters?

Why should I hire you?

When have you killed a romantic mood on purpose?

What have you done to improve your knowledge in the last year?

Would you rather drink a bowl full of gravy or have a large spider caught in your hair?

Did you ever want to change your name? If is to what?

If you had everything, where would you put it?

What was the first concert you went to see?

What song do you have memorized?

Would you rather have an extra hour every day or have $40 given to you free and clear every day?

Who is a movie villain you find attractive?

What issues do you have with your mother?

How is insurance handled for the kids?

What is the worst break-up you have had?

If you could have one superpower what would it be?

What was the last book you read?


Fun get to know you questions for all ages home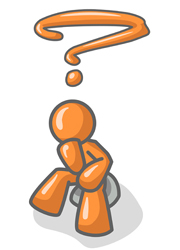 <<Previous Page -Top Questions- Random Questions- -Reload This Page




Check It Out: Humor : 99 Humorous, amusing and thought provoking questions and ponderables.

The mountain leaves its mark on me. I do not leave my mark on it? - Glenn Morley