Random questions from more than 500 Life Lessons questions.
Top Questions- Reload Random Questions
The Life Lessons Questions are a different set of questions than the Get To Know You questions. There is some significant overlap between the questions. Some of these questiosn will be less meaningful taken out of context. Here are some random questions taken from the Life Lessons set.
Here are 20 Random Life Lesson Questions :
What sacrifice are you willing to make in your career?

What is your favorite way to spend a Saturday?

Will his/her parents be there?

Would you rather have every detail of your love life made public or have the details of you finances made public?

What was the first professional sporting event you went to?

How old is "old"?

What do you think I should look for in someone I date?

How old do you think you should be before you have a girlfriend/boyfriend?

If you could be a professional athlete what sport would you play?

Can I trust you?

What action from you past would put you in jail if law enforcement ever found out?

Where do the two of you prioritize religion?

f you could steel any one thing and get away with it what would you take?

Have you ever let your brother or sister take the blame for something you did?

What issues do you have with your father?

What is your philosophy on raising kids?

How old is "old"?

What food do you love to eat but know it is not good for you?

What do you cook well?

Have you ever been arrested?


Fun get to know you questions for all ages home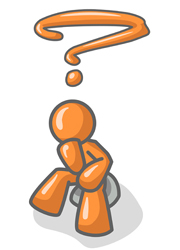 <<Previous Page -Top Questions- Random Questions- -Reload This Page




Check It Out: Humor : 99 Humorous, amusing and thought provoking questions and ponderables.

Men are more easily governed through their vices than through their virtues. - Napolean Bonaparte