Random questions from more than 500 Life Lessons questions.
Top Questions- Reload Random Questions
The Life Lessons Questions are a different set of questions than the Get To Know You questions. There is some significant overlap between the questions. Some of these questiosn will be less meaningful taken out of context. Here are some random questions taken from the Life Lessons set.
Here are 20 Random Life Lesson Questions :
Is the industry growing or shrinking?

What sacrifices are you willing to make for the kids?

How do you disciple children

What was a life lesson you did not appreciate until years afterward.

Can I afford to never have this money repaid?

When in your life did you say "no" even though you really wanted to say "yes"?

What did you do to get pocket money as a child?

If you were to write a novel what would it be about?

What song do you sing in the shower?

Who in this room would be the worst to be trapped in an elevator with?

Who is a movie villain you find attractive?

What music do you hate?

When was the last time you where caught in a lie?

If you could be any age how old would you be?

Is the company dependant on any other industries?

When have you been lucky in business?

Would you rather be ''just friends'' with someone you love or marry an attractive person who does not love you?

Is it a problem is if I am a little behind on my child support?

When have you taken someone's photograph without them knowing

What smell reminds you of home?


Fun get to know you questions for all ages home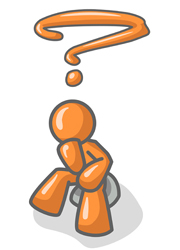 <<Previous Page -Top Questions- Random Questions- -Reload This Page




Check It Out: Humor : 99 Humorous, amusing and thought provoking questions and ponderables.

I was warmed by the sun, rocked by the winds and sheltered by the trees as other Indian babes. I was living peaceably when people began to speak bad of me. Now I can eat well, sleep well and be glad. I can go everywhere with a good feeling. - Geronimo