Random questions from more than 500 Life Lessons questions.
Top Questions- Reload Random Questions
The Life Lessons Questions are a different set of questions than the Get To Know You questions. There is some significant overlap between the questions. Some of these questiosn will be less meaningful taken out of context. Here are some random questions taken from the Life Lessons set.
Here are 20 Random Life Lesson Questions :
Why is it that when you transport something by car, it is called a shipment, but when you transport something by ship, it is called cargo?

How did you and mom/dad meet?

If the money was the same what job at your current company/employer would you want?

If you had a 60 second Super Bowl advertisement what would you want to show a billion people?

What is your favorite Disney Movie

If you were going to go into business for yourself what would you do?

What song do you always sing along with?

Are there any allergies?

What are your money goals?

In what ways are you abnormal?

What behavior do you have that drives the other nuts?

Has a competitor of the company landed any major contracts?

What makes a house a home?

Would you accept the gift of being able to read other peoples mind if it meant that you could never turn it off?

What was the first book that made you cry?

What issues do you have with your mother?

Do you consider yourself successful?

Have you ever secretly watched someone while they were changing or showering?

What is more important to you: the money or the work?

How messy was the divorced?


Fun get to know you questions for all ages home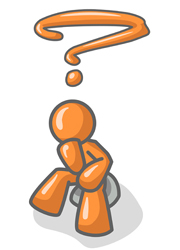 <<Previous Page -Top Questions- Random Questions- -Reload This Page




Check It Out: Humor : 99 Humorous, amusing and thought provoking questions and ponderables.

A difference of opinion is what makes horse racing and missionaries. - Will Rogers