Random questions from more than 500 Life Lessons questions.
Top Questions- Reload Random Questions
The Life Lessons Questions are a different set of questions than the Get To Know You questions. There is some significant overlap between the questions. Some of these questiosn will be less meaningful taken out of context. Here are some random questions taken from the Life Lessons set.
Here are 20 Random Life Lesson Questions :
What do you like to cook?

What issues do you have with your mother?

What was the last lie you told?

What goals do you have for your children?

What was the first concert you went to see?

How does a Real Estate company sell its office without causing confusion?

What role will religion play in your life?

If you ate pasta and antipasti durring the same meal, would you still be hungry?

If you had it to do over again what would you do differently?

if olive oil is made from olives what is baby oil mad from?

What things are you shallow about?

What fear keeps you up at night?

What stresses you out?

Where do the two of you prioritize family?

How much should we spend on a wedding?

What do you like to cook?

Why does caregiver and caretaker mean the same thing?

Where do you think we as a family should be more strict ?

If you had 2 days with no parental supervision, what would you do?

Would you rather work as an unknown scientist expanding the frontiers of knowledge in a meaningful way or be a famous, well paid actor performing only trivial roles.


Fun get to know you questions for all ages home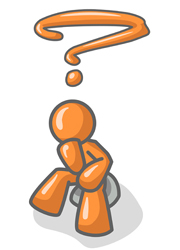 <<Previous Page -Top Questions- Random Questions- -Reload This Page




Check It Out: Humor : 99 Humorous, amusing and thought provoking questions and ponderables.

Character is power. - Booker T Washington