Random questions from more than 500 Life Lessons questions.
Top Questions- Reload Random Questions
The Life Lessons Questions are a different set of questions than the Get To Know You questions. There is some significant overlap between the questions. Some of these questiosn will be less meaningful taken out of context. Here are some random questions taken from the Life Lessons set.
Here are 20 Random Life Lesson Questions :
Describe your management style.

Would you rather give someone a gift that is a truly bad gift or give no gift at all?

If you could go on a vacation anywhere in the world where would it be?

What is the nicest thing a friend has ever done for you?

When was the first time you took responsibility for someone elses mistake?

Do you believe in fate? Why?

Would you rather be wrong or undecided?

When have you killed a romantic mood on purpose?

Who is there in your life that you would take a bullet for?

What markets is the company hoping to move into?

Will there be drinking there?

What cheers you up when you are sad?

Would you rather have $50,000 free and clear or $150,000 that is illegal?

Do you think you are overqualified for this position?

What unresolved issues do you have with your parents?

What is your favorite thing about summer?

How much contact do you have with your extended family?

If you could have a conversation with someone from history who would it be?

What is your comfort food?

What is your warmest birthday memory?


Fun get to know you questions for all ages home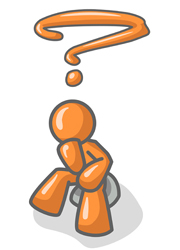 <<Previous Page -Top Questions- Random Questions- -Reload This Page




Check It Out: Humor : 99 Humorous, amusing and thought provoking questions and ponderables.

The dictionary is the only place that success comes before work. Hard work is the price we must pay for success. I think you can accomplish anything if you are willing to pay the price. - Vince Lombardi