Random questions from more than 500 Life Lessons questions.
Top Questions- Reload Random Questions
The Life Lessons Questions are a different set of questions than the Get To Know You questions. There is some significant overlap between the questions. Some of these questiosn will be less meaningful taken out of context. Here are some random questions taken from the Life Lessons set.
Here are 20 Random Life Lesson Questions :
Would you rather have the details of your romantic life be made into a hit sit-com or have every one you meet know your personal finances?

What song do you love to dance to?

Does God believe that there are atheists?

What are the security requirements at the airport/border crossing/port of entry?

What music do you hate?

What was your fist time in the hospital?

What is the best thing on television?

Do you believe in love at first sight?

What bills do you and your Ex still share?

How old were you when you first left home?

What would be the easiest foreign country for you to make a living in?

If you could have lunch with anyone living who would it be?

What do you have that is of great value to you but of no value to anyone else?

Would you rather be able to see 10 minutes into the future or 3 years into the future?

When was the last time someone saw you naked?

How does the guy who drives the snowplow get to work in the mornings?

What is your least favorite color?

Would you rather be able to steel any one thing and get away with it or ensure that nothing will ever be stolen from you?

Who do you respect from history?

Would you rather win the Nobel Peace Prize or have the $1.2 Million that comes with the prize?


Fun get to know you questions for all ages home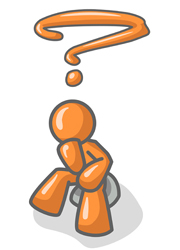 <<Previous Page -Top Questions- Random Questions- -Reload This Page




Check It Out: Humor : 99 Humorous, amusing and thought provoking questions and ponderables.

Nothing is over until we decide it is! Was it over when the Germans bombed Pearl Harbor? Hell, no! - John Belushi