Random questions from more than 500 Life Lessons questions.
Top Questions- Reload Random Questions
The Life Lessons Questions are a different set of questions than the Get To Know You questions. There is some significant overlap between the questions. Some of these questiosn will be less meaningful taken out of context. Here are some random questions taken from the Life Lessons set.
Here are 20 Random Life Lesson Questions :
Why did you leave your last job?

How many locations does the company have?

Where do the two of you prioritize standing in the community?

Would you rather, Work your current job for the next year at double your current rate of pay, or have the next year off at full pay?

If you could go on a vacation anywhere in the US where would it be?

Are you defined by your work?

If a doctor gave you five years to live, what would you try to accomplish?

What is your warmest birthday memory?

If you had your own TV network what would you put on it?

When was the first time you say the ocean?

Who do you try to impress?

If you could go on a vacation anywhere in the world where would it be?

Who was the first person who you cared more about their well being than your own?

How old where you when you had your first kiss?

Does your peer group play any party games with sexual overtones?

What is the strangest food you have ever eaten?

If it is after midnight and you do not want to go home yet, where do you go?

What do you want to do but are too young for?

What is something you stole?

What was the worst punishment your parents ever enacted?


Fun get to know you questions for all ages home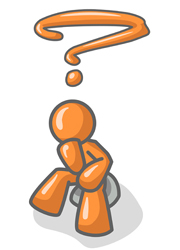 <<Previous Page -Top Questions- Random Questions- -Reload This Page




Check It Out: Humor : 99 Humorous, amusing and thought provoking questions and ponderables.

In some sort of crude sense, which no vulgarity, no humor, no overstatement can quite extinguish, the physicists have known sin; and this is a knowledge which they cannot lose. - J. Robert Oppenheimer