Random questions from more than 500 Life Lessons questions.
Top Questions- Reload Random Questions
The Life Lessons Questions are a different set of questions than the Get To Know You questions. There is some significant overlap between the questions. Some of these questiosn will be less meaningful taken out of context. Here are some random questions taken from the Life Lessons set.
Here are 20 Random Life Lesson Questions :
What story from when you where a baby are you most afraid of your mother telling your friends?

Do you have any questions for me?

Who are you most like in our family?

Why did you get married last time?

What is the work place dress code?

What lesson do you think you can teach your brother/sister?

Which one of your friend lives the furthest away?

What do you like about you Mother?

If you could trade bodies with one of your friends who would it be? What is their best physical feature?

How old is "old"?

What was a piece of advice that your mother gave you?

Who was your fist best friend?

Who is your favorite teacher? Why?

What is the strangest thing you have ever eaten?

When have you broken your mothers heart?

If you were hiring a person for this job, what would you look for?

Where is the farthest you have traveled from here?

How do the two of you feel about pets?

What goals do you have for your children?

If vegetarians eat vegetables, what do humanitarians eat?


Fun get to know you questions for all ages home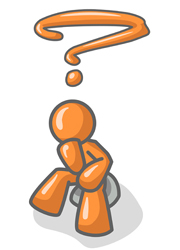 <<Previous Page -Top Questions- Random Questions- -Reload This Page




Check It Out: Humor : 99 Humorous, amusing and thought provoking questions and ponderables.

As soon as the land of any country has all become private property, the landlords, like all other men, love to reap where they never sowed, and demand a rent even for its natural produce. - Adam Smith