Life Lessons (50 most common interview questions)
Life Lessons (Fifty Interview Questions.) - A collection of fifty common and not so common interview questions.  They cover most of the areas you are likely to see in a job interview. Going through these questions is a must to prepare for a job interview.  These questions are also useful if you are doing the interviewing.
50 Most common interview questions asked of job candidates
Fun get to know you questions for all ages home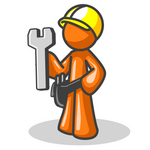 <<Previous Page - Random Questons Next Page >>
Check It Out: Questions By Category (Work, Money & Finance) More than 100 questions on money and what we do or are willing to do to make it.