We have over 500 get to know you questions.
What makes a good kisser?

Did you ever have a crush on one of your teachers?

Do you kiss with your eyes closed?

What is your bedtime?

How do you know when you are in love?

Do you get along with your parents?

Does your best friend call you their best friend?

What rule do you like breaking?

Are you a good kisser?

Which one of your friend lives the furthest away?

When was the last time you really needed help?

When was your best Valentine Day?

When was the worst Valentine Day?

What did you do last year for Valentine Day?

Do you believe in love at first sight?

What is the worst break-up you have had?

What do you love about your life?

When was the last time you went to church?

When was the last time you laughed so hard you cried?

When was the last time you ate way too much?

When was the last time you went a church other than your own?

What vivid memory do you have skipping school?

Where do you like to get your news?

What gossip do you like to be in on?



These questions come for multiple sources our contributors are our users. As such many of the questions assume that the questioner and/or questioned are at least 19 years old. However the vast majority are broadly applicable. All questions are family friendly and should not bring uncomfortable questions from younger children. Likewise the questions will not expand the vocabulary of those you children. Please uses these questions to improve the quality of time you spend with your family. If you are spending quality family time it makes it easier to spend quantity time with them as well.

Join the conversation on facebook.
Fun get to know you questions for all ages home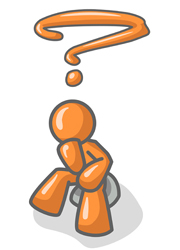 All Questions . . . <<Previous Page- -Random Questions- -Next Page>>

Page Number -1- -2- -3- -4- -5- -6- -7- -8- -9- -10-

-11- -12- -13- -14- -15- -16- -17- -18- -19- -20-

-21- -22- -23- -24- -25- -26- 27- -28- -29- -30-


Check It Out: Questions By Category (Geography & Enviorment) More than 50 questions on where you are and where you would like to be.




You must obey the law, always, not only when they grab you by your special place. - Vladimir Putin