We have over 1000 get to know you questions.
What would be the easiest foreign country for you to make a living in?

If you where to go "back to the basics" what would that mean?

When have you had too much of a good thing?

When was the last time you felt like you had enough sleep?

Where is the scarcest place you have ever traveled to?

When was a magical moment in your life?

What is the worst air travel experience you have ever had?

When was the last time you were pleasantly surprised by a large corporation?

When was the last anti-climatic moment you have experience.

What song typifies the 80's?

What song typifies the 60's?

What song typifies the 70's?

What song motivates you when you are exercising?

What song do you listen to when you are feeling sorry for your self?

What TV Show fires your imagination?

What TV show is the best to vegg out to?

What children's TV Show is the hardest to watch?

What environmental message do you disagree with?

What environmental cause do you feel strongly about?

How has your "green" behavior changed over the last 10 years?

What food is the most fun to eat?

What food is too much work for you to eat?

What was the last thing you got for free?

Do you still like to play with your food?



These questions are ideal for a fist date. They provide you with the option steer and interesting conversation. You can also build a connection based on shared past experience and shared emotions. Most importantly in a dating or relationship environment these questions give you insight into who there person you are sitting across from really is.

Join the conversation on facebook.
Fun get to know you questions for all ages home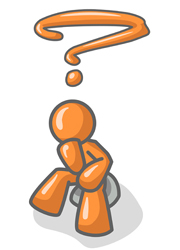 All Questions . . . <<Previous Page- -Random Questions- -Next Page>>

Page Number -1- -2- -3- -4- -5- -6- -7- -8- -9- -10-

-11- -12- -13- -14- -15- -16- -17- -18- -19- -20-

-21- -22- -23- -24- -25- -26- 27- -28- -29- -30-

Check It Out: LifeLessons, 13 Questions to ask and have answered before you loan money to anyone




No, no, you're not thinking; you're just being logical. - Neils Bohr