Truth or Dare
This classic party games has staying power for a reason. These question and dares are funny and engaging if somewhat embarrassing. The questions outlined here can be used alone to play the game or can be used as a launching point to create your own questions. These questions are designed to address groups of teens through adults. There is no blatantly adult content but it is not suitable for younger readers.
Three Random Truth or Dare Question
Assuming every man/woman has their price, what is yours?

If you could trade bodies with another player who would it be? What is their best physical feature?

What do you think the best thing would be about being the oppisit sex?


Other Truth or Dare Resources
Truth or Dare Question for Fun and Profit (All Truth or Dare questions)
20 Random Truth or Dare Questions
50 questions guaranteed to embarrass any adult.
20 Most Popular Truth or Dare Questions
20 Funny Truth or Dare Questions for Girls
20 Embarrassing Truth or Dare Questions for Boys
100 Exciting and Slightly Awkward Dares
20 Embarrassing Random Dares
20 Most Popular Dares for Truth or Dare
Play Truth or Dare with the Truth or Dare Starter Game
Most recent questions and dares
Truth or Dare the game and the rules.
Fun get to know you questions for all ages home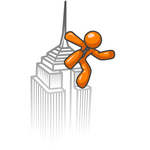 Random Questons - Random Dares

Check It Out: Take a trip on the hypothetical side 100 hypothetical questions for introspection, pondering, and reflection. It is a good way to get to know your self and others.

The most important single ingredient in the formula of success is knowing how to get along with people. - Theodore Roosevelt